CHRISTMAS PARTY IN THE MONDI RESORT AM GRUNDLSEE
THE END OF THE YEAR: AN UNFORGETTABLE PARTY
Planning your Christmas party in the Aussee country? For your staff, colleagues, friends, family or club? No matter which guests are on your invitation list: At the MONDI Resort in the Styrian Salzkammergut – among mountains and lake – the winter is particularly appealing. The ideal framework for your cosy party with up to 120 persons. Whether classically with a walk with torches and Ganserl, in the Styrian way with crossbow and roast pork, originally with curling and surf & turf or singularly with wine tasting and saddle of venison: Whatever you wish. We will take care for the rest. From menu to musical background and overnight arrangement – in a cosy hotel room or a noble chalet.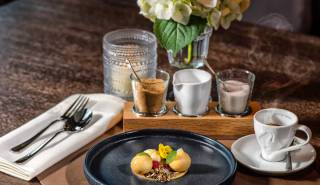 Exquisite cuisine
As a highlight, you are awaited by the unique cuisine of Stefan Haas, the chef awarded with several chef's toques, with its renown extending far beyond the borders of the Aussee country. In the Gasthaus SEEBLICK, he and his team spoil up to 150 guests with down-to-earth, regional meals, while the WASSERMANN restaurant invites up to 30 gourmets for absolutely special taste sensations – the genuine Stefan Haas. You can choose between menu suggestions and a buffet or combine the variants as you like it most. Your physical welfare is particularly important to us.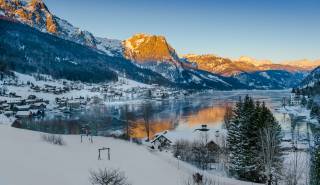 Exceptional view
On top of this, you will enjoy our unique view over the Grundlsee lake and into the mountains. While the punch is fuming in the kettle, torches enlighten the darkness and the snow is creaking under your boots, also the greatest Christmas grouch will liven up your spirits. In common, you will power off, enhance the team spirit and cohesion over any past frictions and let the old year die away cosily, cheerfully and in a nice atmosphere. You will have enough time for conversations, common laughter and shared enjoyment. We will make sure that everything runs smoothly.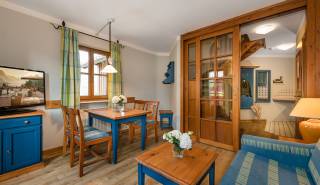 Selection of accommodation
As a cherry on your cake, you can select between two types of accommodation at the MONDI Resort am Grundlsee. So that everybody can simply celebrate with no irksome thoughts about the journey back home. In the hotel, we offer rooms (partly with a view over the lake) and individual coffee corners, and a panorama wellness area within the facility. Whereas the new chalets promise a residential comfort on the highest level, a lot of privacy and a separate little spa with sauna and hot tub.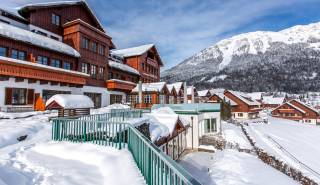 Organization
We will be happy to support anything you may imagine. During planning. And in the complete organization of your individual party. With ideas. And suggestions that are far from commonplace. Presents. And our cordial and honest all-round services that will impart the certain something to your tasty Christmas party. Just ask us. We look forward to planning together with you and for you!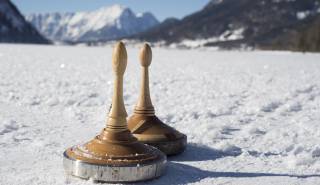 One stop for everything
Whether hearty and rustic or exquisite and best cut: You will decide yourself on what setting your party should have. And we take care for the rest. Professionally, in a straightforward and genuine manner: From receiving your guests with a view over the lake, punch and Christmas cookie, through unforgettable group experiences during torch walks or curling, down to the musical background with familiar sounds and overnight stay under the same roof. This will be relaxed, unforgettable and beautiful all around. Your Christmas party.