YOUR HOLIDAY OF DREAMS ON THE LAKESIDE
IN THE MONDI RESORT AM GRUNDLSEE. IN AUSTRIA
The Styrian Salzkammergut seems to be tailor made exactly for your active holiday. With its mountains and lakes, it offers manifold opportunities. All year round. Whether downhill or cross country skiing or winter hiking. Climbing, hiking or water sports. You will be impressed by what variety of experiences can be had between the Dachstein massif (2,995 m) and the Totes Gebirge (2,515 m). Within dreamlike scenery. With a top infrastructure. And additional offers all the way from golf and tennis to fishing and archery shooting.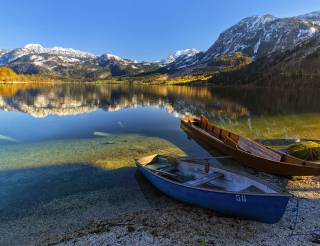 THE STYRIAN SALZKAMMERGUT
CENTRALLY – IN THE HEART OF AUSTRIA
In the middle of Austria, you will find a holiday region, in which dreams of active vacationers come true. With stately summits, limpid lakes, thunderous waterfalls and vast valleys that invite to unforgettable undertakings. From hiking, Nordic walking or standup paddling in summer to ski touring, sledging or curling in winter. Ideal for pros. And novices who like to try out new things. Genuine added values. For your time off.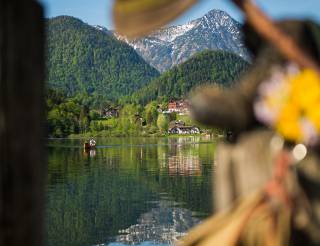 EVENTS AT THE GRUNDLSEE
EVENTS IN THE AUSSEE COUNTRY 
With sports events and unique traditions, seasonal festivals and church feasts, something is always going on at the Grundlsee. Whether ski flying world cup, Nicolo games or carnival in the Aussee country. Daffodil feast, farmer markets or Old Aussee Kiritag. You will find all information, scheduling and tickets here.
Proposal for your Holiday
At the Mondi Resort am Grundlsee