Meet at the Mondi Resort am Grundlsee
Your meeting place in the Styrian Salzkammergut. For up to 200 persons
The classification agency "Tagen in Österreich" rates the MONDI Resort am Grundlsee as one of the top three seminar hotels in Austria. Located in the geographical centre of Austria, between mountains and lakes our resort offers optimal conditions for successful seminars workshops and events. Discover your think tank with a unique work climate. Five modern conference rooms for 10 to 200 people. Modern seminar equipment including a powerful beamer or high-resolution screen, wireless transmission of images and the latest conference technology. WLAN throughout the hotel. Comfortable rooms and suites. Luxurious chalets. A spacious wellness area. Top cuisine. And a professional organisation team.
Perfect event areas
Dreamlike panorama with a lake view
Top cuisine & cordial service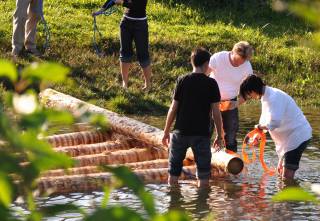 Common fun & high spirits
In an impressive natural landscape
Unforgettable group experiences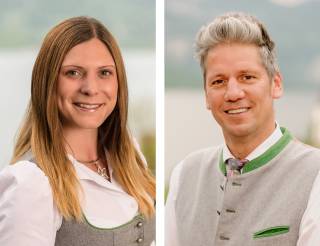 References
Top address for meetings and conferences!
Tiger Coatings GmbH

"For many years we have Held our international meeting with around 100 participants in the Hotel MONDI Grundlsee - with growing enthusiasm. From the friendly welcome by the warmhearted staff to the excellent catering and the cosy rooms with dream views: This is an ideal place for well-bring and enjoyment but also for a concentrated working environment. The quiet, well-equipped seminar rooms and uncomplicated, unbureaucratic support have convinced us again and again. We would like to sincerely thank the entire MONDI team and look forward to our next stay!"

Big Five for Life Seminar & Consulting GmbH (John Strelecky)

"We have been guests at the Mondi Resort at Grundlsee for our bi-annual 4-day DiscoveryPlus seminar Sinne September 2016. The facilities, quality and atmosphere both in the event area and in the restaurant and hotel are professional and welcoming and we receive really positive feedback from our participants after every seminar."

Generali Versicherung AG

"On top of the fantastic scenery and location with a view of Lake Grundlsee and the surrounding mountains - these are ideal conditions for your personal well-being. The organizational preparations for our meetings always function perfectly and smoothly, even at short-term notice. Of course, your creature comforts are catered for during the whole stay - starting with an ample selection at the breakfast buffet."
Safe meetings in unsafe times
Many meetings can be substituted by an online encounter, but many not. Meet "live" at the Grundlsee lake – we have provided for the necessary framework conditions for you:
Short-term cancellation options
With our friendly cancellation terms, we make your planning of seminars, meetings and company events easier. This are the following cancellation times and charges apply:
up to 30 days before arrival – free of charge
from 30 to 7 days before arrival – 50% of booked services
from 7 to 1 days before arrival – 90% of booked services
Please contact us any time when you have questions or unclear points.